29 September 2021
Today, we'd like you to meet one of our iOS developers, Yaroslav.
I always wanted to become a developer, so I chose programming as my major in college. I started with web development at school and later switched to iOS. I have 2-3 years of experience in web development and about 7-8 years of coding for iOS.

In mysterious ways, a year ago, my CV somehow reached Rocketech. And I am very happy to be part of this team! Perhaps, sometimes such things just happen by chance.
What are the advantages of working remotely for you?
Overall, out of 10 or 11 years of experience, I worked at an office for about a year, even when I just started as a web developer. Once, I worked at an office in Spain. However, everything gradually turned into a remote format even there. So it's difficult for me to highlight the benefits of remote work. It just became my life and work style initially.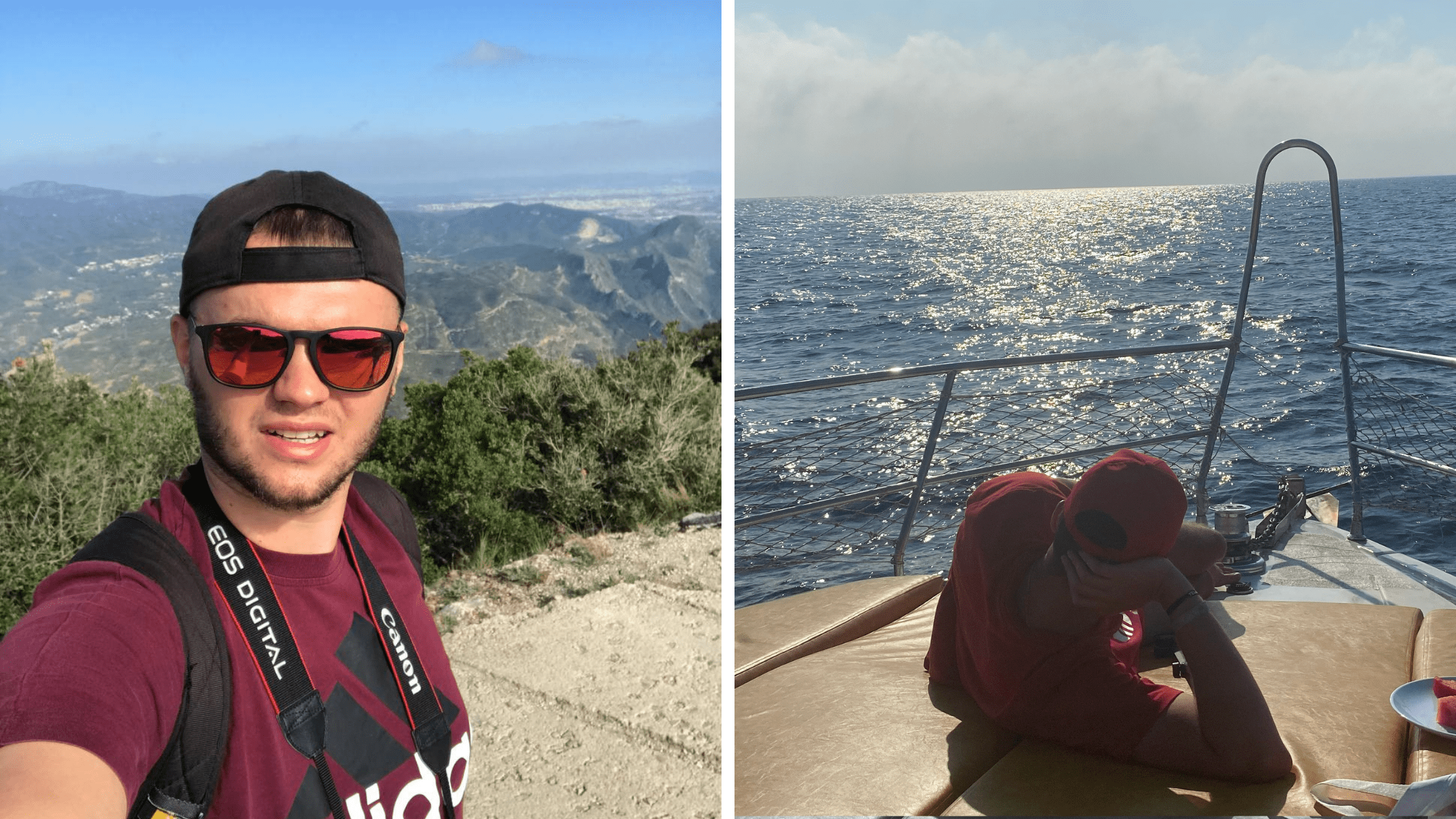 Why do you like programming?
I became interested in coding when I was 12 or 13. I remember trying to create pages with the uCoz website builder. But I soon realized it wasn't really possible to build anything decent with it. So I started writing the code and making layouts manually. That's how programming smoothly appeared in my life, without me realizing it. 
Back to the question, I can say that programming just brings me a thrill. This job's challenges motivate me to keep learning, get up earlier, and go to bed later to create the best quality products.
Why did you choose iOS?
I switched to mobile development as this market started to grow back then. There weren't many options – Android, Windows, and iOS. I immediately dismissed Windows because this platform was not my cup of tea. I've always tried to avoid it. I spent a year in Android development – between web and iOS – but I can't say I enjoyed it. So I switched to iOS.
Apple is a simple case: you buy an iPhone, and after a while, all your devices are from Apple. So I once bought an iPhone, then a MacBook, and realized it was the time to start developing for iOS.
What are your work-related challenges?
Code-related – they are always there. You encounter something new on each project and need to adapt to these new things. It alone is a big challenge.
Once there was an unexpected trip to Spain to develop a startup. On a Monday evening, I was casually working and not planning anything even a week ahead. And suddenly, there was a message saying I had to be in Spain on Saturday. I could refuse and, initially, I did. However, the client was successful at persuading me. And I went to Spain. Accepting such an offer and going to another country for three months is a big challenge. At the same time, it's one of my career highlights so far.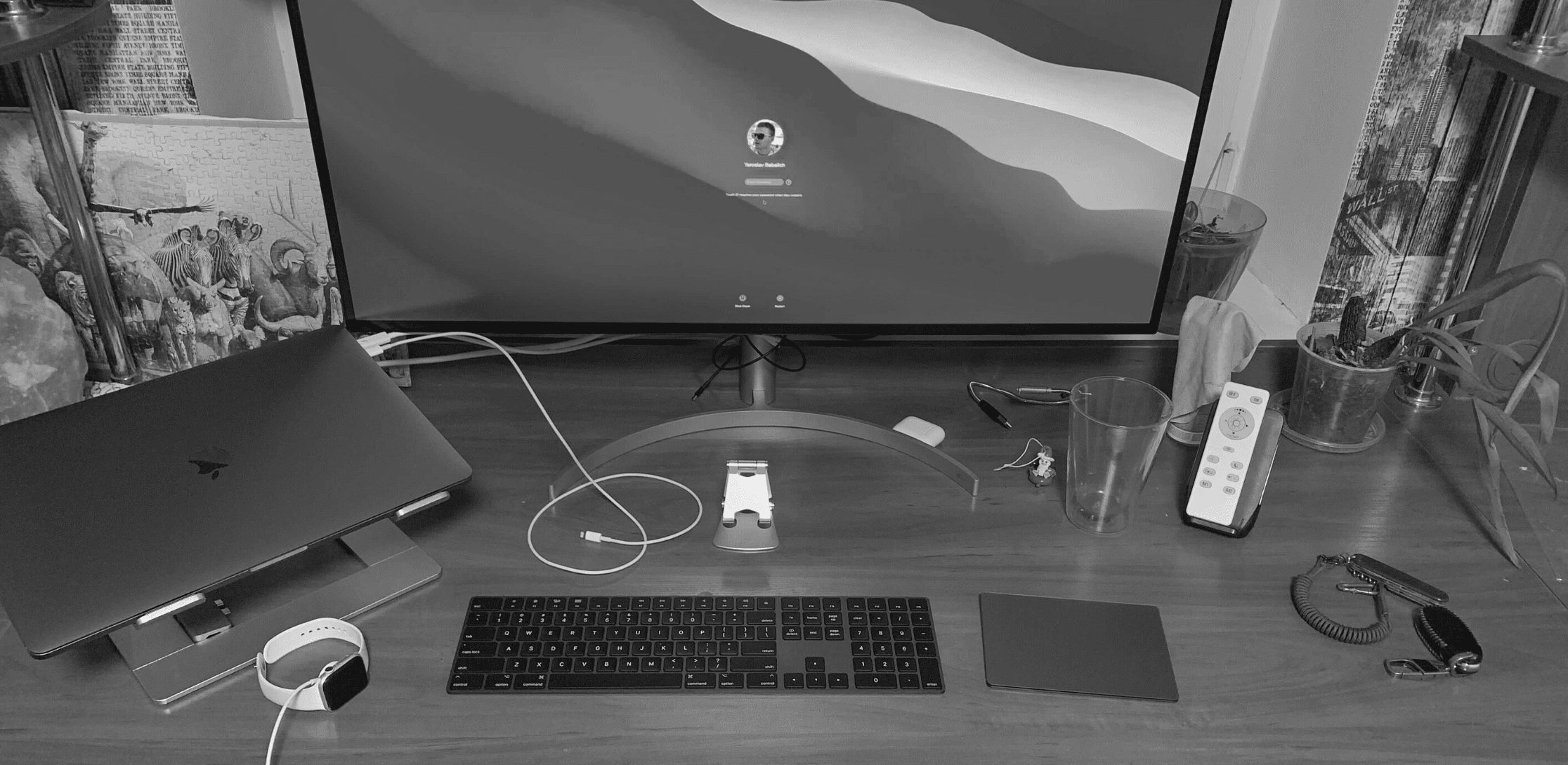 Tell us about your projects.
At Rocketech, we have many small, medium, and large projects. They all are absorbing and unique in their own way. During my time at Rocketech, I've been engaged in many projects. It's difficult to single out any. I can say I've worked with multiple iOS technologies, and I come across many of them on a daily basis.
Rocketech team consists of only Middle+ and Senior developers. We are glad such experienced, interesting, ambitious, and established professionals are part of our team.