14 June 2021
To earn a profit or achieve other business goals, several business departments must work together to keep it moving forward. One of the most important departments in an organization is the Human Resource (HR) department. And the best way to make it run smoothly is through HR software! HR software may streamline administrative processes and also manage other employee-related tasks, hence increasing HR productivity!
During business growth, there always comes the point at which it becomes difficult to manage data related to attracting, retaining, or managing people. Managing employees at the workplace manually is a time-taking activity due to which the HR solutions software development becomes necessary. HR management software has got you covered from hiring talent and managing employees to workforce planning and employee career growth.
Are you searching for strong reasons to start using HR solutions software for your company? Saying yes? No worries! In today's post, we will be highlighting the top benefits of having HRM software in your company. So, do not wait anymore and let's get started!
What are the Top Benefits of an HR System?
❖ HR System Facilitates Easy Recruitment and On-Boarding
The first and foremost benefit of HR software is that it facilitates easy recruitment and onboarding. A human resource management software may assist the HR managers in recruiting the right people for the business. With an HR system, a business can not only accept online resumes and applications but can also filter them so the relevant managers can receive them. It does not involve just filling the vacancies, but an HR system makes the whole recruitment process easier for the organization, hence improving the overall productivity of an organization.
The hiring process is a long and multi-stage process, and with the help of HR software, it is very convenient to plan, track and go through all these stages, add meetings to the calendar, store information that is accumulated at each stage. HR systems can also parse CVs from various career resources (like LinkedIn and headhunter), for example.
Besides, an HR system also plays an essential role in employee onboarding so that the employees can understand their new position and roles in a better way. As a result, the newly-hired employees will feel comfortable in their new workplace. They can easily understand the culture and values of a workplace and may find it easy to communicate with the other staff. The HR system can perform as a full-fledged corporate social network, forming a community, building relationships.
❖ HR System Streamlines Internal Processes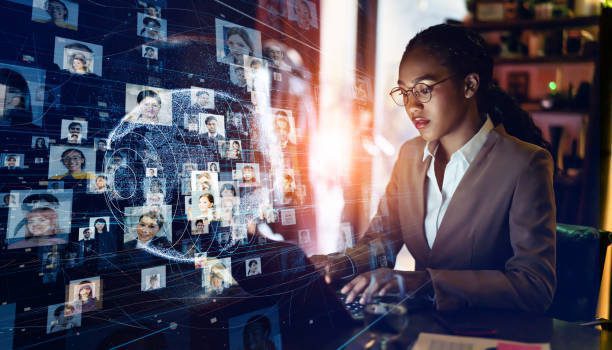 An HR system streamlines the internal processes of an organization by simplifying the processes or removing unnecessary or complicated steps. By using a human resource management system, a structure is created in an organization where the roles and permissions of each user are clearly defined. In this way, the day-to-day processes of an organization are streamlined due to which the amount of paperwork in an organization is reduced, hence increasing cost efficiency.
As all employees have an accurate idea of the daily tasks or responsibilities assigned to them, they will be able to focus more on their work. They will spend less time communicating with other employees about the tasks assigned. This may not only help in time management, but the productivity of employees also increases by using HR software.
In short, we can say that it is the HR software by which a business can capture the progress of its employees from one place, hence streamlining internal processes and workflows of an organization.
❖ HR System Monitors Absences and Leaves of Employees
Another important benefit that HR software may bring to your web development company is that it monitors absences and leaves of employees. Without an HR solution, if an employee requests leave, you will need to handle time-consuming emails or keep track of the employee leaves manually, which may affect the productivity of your workflow. Even the reply to the emails also takes time. At times, the employee emails also get overlooked in the long chain of emails.
The best way to manage absences and leaves of the employees is through the HR system!
An HR software may automate the absence and leave of employees and handle holiday requests and employee calendars. The employees can access the HR system from any device and can get to know how many leaves they can take with just a few clicks.
An HR solution can also keep track of the remaining leaves of each employee and make adjustments in the employee payroll. Not only it may assist in the absence and payroll management, but it can also keep track of the upcoming holidays, events, birthdays, etc. resulting in the management of employee leave system efficiently and effectively.
❖ HR System May Reduce Errors
Without an HR system, the employees have to do all the tasks themselves, including maintaining the information of employees, keeping track of the leave structure, and formulating employee training strategies. As a result of this, the chances of human errors may increase, which may cause serious issues and may affect the profitability of the business.
If you use an HR system for your business, all such employee-related tasks will be automated; hence the chances of human errors may decrease.
❖ HR System May Monitor Key Performance Indicators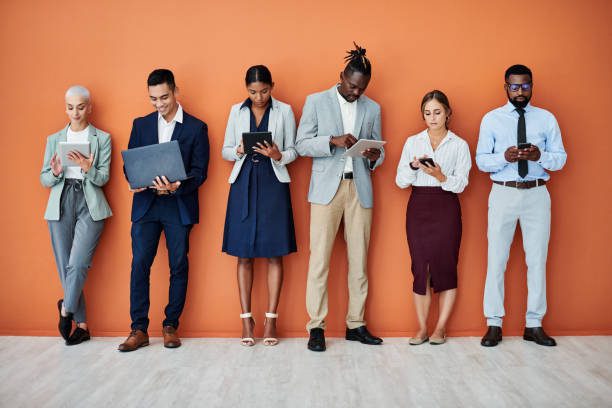 Here comes another way by which an HR system can benefit your business, and it is the monitoring of key performance indicators (KPI). As the name implies, a key performance indicator may indicate the employees' performance in terms of achieving business goals.
When it comes to an HR system, it can monitor the key performance indicators of a company. For example, it can monitor the duration of the position of each employee. If an employee has been in the position for so long, it is the task of the HR system to monitor the employee position and give a reminder when it is time to promote an employee.
An HR system can also measure the efficiency of each employee in achieving certain business objectives. It can measure the time taken by each employee to complete a certain task. In addition, an HR system can also keep track of the employee retention rate so that your organization may create effective retention strategies that may boost the organization's productivity.
❖ HR System Manages Employee Information Efficiently
Apart from facilitating easy recruitment, streamlining internal processes, and monitoring KPIs, HR solution software can also benefit your company in managing employee information efficiently. Without the software, the HR managers need to keep the information of employees manually. This increases the paperwork and takes much time and effort. That is why it is always recommended that if you want to manage the information of your workforce efficiently and effectively, you must use an HR system.
The HR system can easily and conveniently configure roles and levels of access to various information: financial and/or personal. That means, each employee sees in the system exactly that information that he needs and does not see the one that is confidential.
Many systems have modules that allow you to keep some kind of records about an employee, for example, notes from one-to-one meetings, monitor his mood, different agreements, etc.
It keeps all the employees' information at one place and protects it using diverse digital security protocols.
❖ HR System May Help You Save Money
An HR system may help your business save money. Now you must be thinking about how a business can save money by installing a costly HR system? Although installing an HR system may increase the cost due to the high setup fees, but it may save you money in the long run. If you deploy an HR system in your business, it may reduce the staffing cost and may allow your HR team to work on more strategic tasks which may result in better productivity ultimately, hence saving you money in the long run.
❖ HR System Helps in Improved Decision Making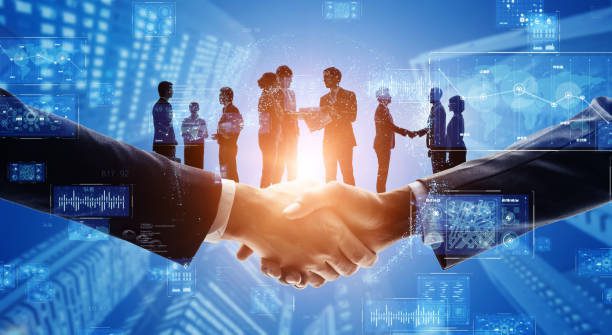 As mentioned earlier, an HR system may streamline the internal processes of an organization. It can not only manage employee information efficiently but can also measure the key performance indicators. All these functions of an HR solution may help HR managers design effective programs that may increase employee performance and return on investment (ROI).
Whether you have a small business or a large multinational company, an HR software can solve not only several HR management issues of your business but also manage daily HR activities. Although managing a small staff of 200 people is different from managing 10,000 employees at the workplace, the HR system may still improve the efficiency of your HR team. This is because as the business grows and the number of employees increases, the human resource management becomes more complicated.
As managers can get accurate details about the employee performance they can make the right decision for your organization. In short, we can say that an HR system helps in employee productivity and improved decision making.
❖ HR System provides huge opportunities for analytics
This is one of the key features of HR software. HR systems make it possible to generate analytics for a huge number of metrics and indicators, generate various kinds of reports and statistics, on the basis of which important decisions can be made.
For example:
you can see the staff turnover in one click, track the dynamics on this issue, and understand whether the measures that we are applying are effective.
to see the indicators of the recruiting funnel in order to understand at what stage people fall off, how many people we need to have at the entrance of the funnel for 1 successful offer, and so on and so on.
various kinds of statistics on wages, for example, to see how much we have raised the payroll in this half of the year for the company as a whole. There are a lot of indicators, thus any data entered into the system can be converted into statistics for this indicator.
❖ HR System for gamification purposes
There is special software tailored specifically for gamification, but gamification elements can be built into any custom-made software. For example, the opportunity to earn some kind of coins, achievements for activities, for outstanding achievements. Integration of quest tasks of some kind, for example, for onboarding, may be relevant.
❖ HR System for management of the benefits program
HR software usually contains modules in which you can assign or request benefits, add partners, control benefits usage, etc. There is also separate software solely for the benefits program.
Final and Last Thoughts:
So, these are the top benefits of HR solutions software in the workplace. Always keep in mind that the human resource (HR) management software is very important for business, whether it is small or large. From hiring talent, workforce planning, strategic employee management to policy formulation, training and development, etc., there are several benefits provided by a complete HR management software so it must be implemented in the development practices of a company. In short, we can say that an HR system may help improve your business's HR productivity and efficiency.
So, what are you waiting for now? If you want to manage the daily HR tasks of your business efficiently and effectively, it is time to get HR solutions software for your company!