7 March 2021
When you want to build a tech product, there are two ways. You can hire your own IT team and do it yourself or come to a professional vendor. Many people are scared to cooperate with agencies, and we understand why. I will try to explain how misunderstandings happen, what's behind them, and how we solve them at Rocketech.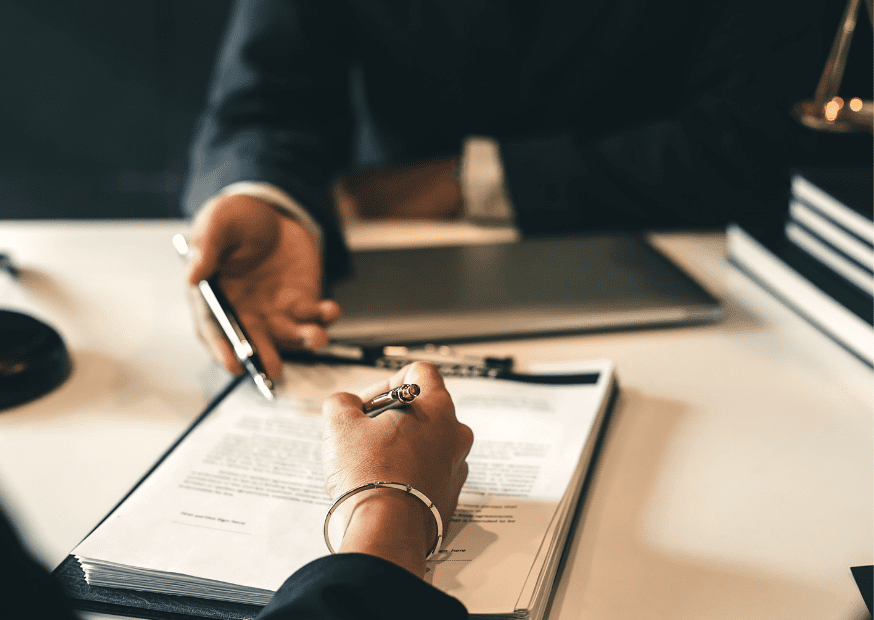 Agencies Have Major Focus Issues
Many agencies focus on sales performance and try to manage everything — marketing, design, development, HR services, and much more. We started several years ago and quickly understood that agencies must focus on services. The smaller the focus is, the easier it is to scale your business. From the customer's perspective, it is better to choose a specific agency that works in your domain zone.
Third-Party Teams
A very common working model for agencies is outsourcing to some third-party companies. We understood it wouldn't work if we wanted to establish long-term partnerships. With this approach, founders simply overpay for an agency's "brand" and often encounter a conflict of interest on the development side. This way, the "brand" often lacks quality control.
At Rocketech, we collaborate only with our own developers who follow our standards. And this is the value we offer to our customers.
My advice to founders looking for a custom software development agency: look at the candidate-company LinkedIn page and the employee list. Check out their other social network profiles. It will help you understand who is communicating with you and who is going to be involved full-time only in your project.
The Value You Get Every Hour
We participate in different tenders around the globe and understand what is included in every hour of development. In the end, quality depends on the person delivering the service.
For example, we provide maximum value even for limited budgets. It means all our employees have a minimum of 5-6 years of experience (8+ years for business analysts and DevOps specialists). Besides, we don't charge for recruitment and employee bonuses — it's already included in hourly rates.
Every company has a unique process and working standards. Sometimes it takes time to understand what makes the price. 
Methodology of Delivery
Most software development agencies follow either the Fixed Price or Time and Material (T&M or outstaffing) collaboration model. They have specific discrepancies. Besides, the concept may vary from vendor to vendor. Here are the classic differences between the two approaches summed up.
| | | |
| --- | --- | --- |
| | Time & Material | Fixed Price |
| Compensation | Hourly | By phase (a specific part of the project) |
| Code transfer | Full access during development | Upon the payment |
| Team management | Typically performed by the customer; the agency can provide some management, but control over the project depends on the customer | The agency's responsibility; one single manager is assigned to communicate between the customer and the service provider |
| Task management | Done by the customer all the time | Fixed in the technical requirements document bound to the contract and inflexible during development; only extra annexes are possible |
| Working process | To be designed by the customer or already designed for the team to just follow it | No need to dive into it; the whole process happens internally; the customer only works with the project manager |
| Budget | Flexible and changes all the time; the product owner takes responsibility for it | Fixed at the beginning and can be changed only after the work is done |
| Risks | The customer is in charge of risks and risk management | Belong to the agency; it results in overcharging for every feature |
| Changes | Upon request and typically costs a few hours | After agreeing on everything and registering it in the annexes; typically expensive |
| Technical requirements document | Not vital and can be changed at any time | Created by the project's product owner |
Clear Requirements
Regardless of which kind of project you delegate to a custom software development service provider, always try to be as clear as possible about what needs to be done and what you expect as a result.
The more detailed your tasks are, the easier and quicker the team will implement them.
We have different approaches to idea evaluation and testing based on our experience and business expertise we happily share with our customers. Naturally, building a marketable digital product is a challenging task, and founders come to agencies to get the best out of this cooperation. However, successful business owners are also product owners. Understanding and translating what needs to be done allows them to create products that skyrocket.
Contact us for more details about our processes and collaboration models.
Let's make great digital products together!