28 August 2023
In an ever-evolving software development landscape, innovation and excellence have become essential pillars of success. At Rocketech, we understand the significance of cutting-edge technology in enhancing your business processes, services, and products. Today, we are thrilled to share news of our latest achievement that reaffirms our commitment to delivering exceptional software solutions.
We are proud to announce that The Manifest, a reputable agency shortlist and business blog website, has recently honored Rocketech by recognizing us as one of the most-reviewed software developers in Kyiv. This recognition holds immense value for us and underscores our dedication to delivering top-tier development services to our clients.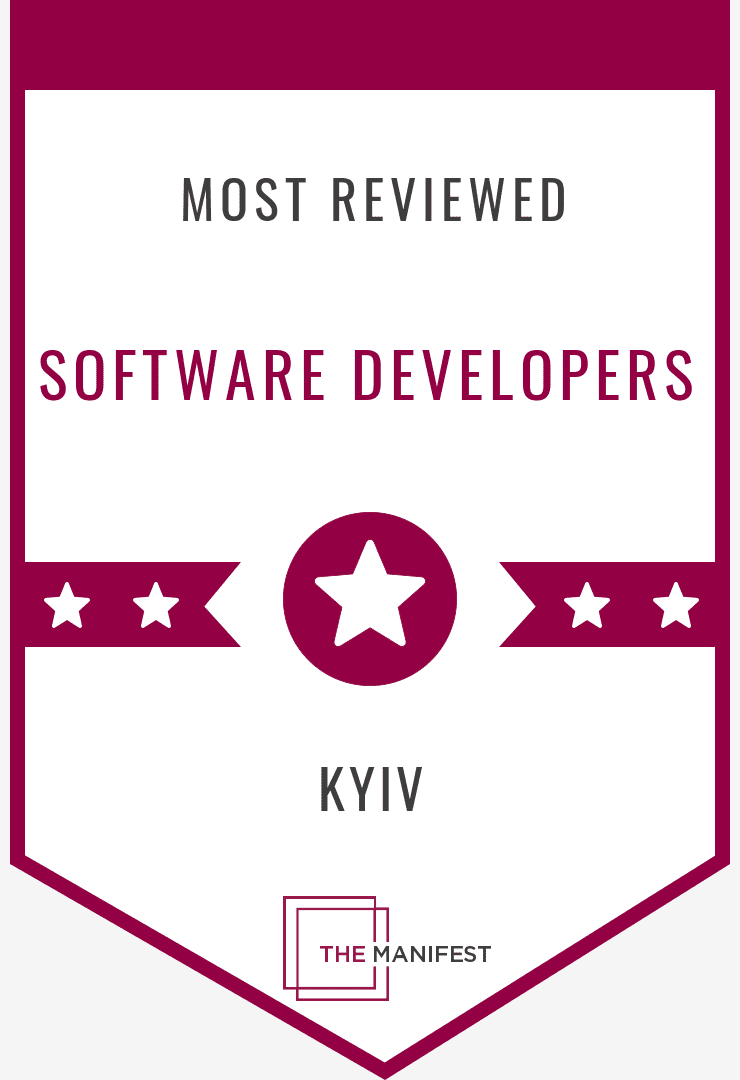 Our journey to this remarkable recognition is marked by a relentless pursuit of excellence. At Rocketech, we offer not just software development services but a dedicated Chief Technology Officer (CTO) and a powerhouse of resources. It allows you to focus solely on your core business while we handle the entire software development lifecycle, encompassing project discovery, design, programming, testing, and deployment. Whether you are a fresh startup or an established enterprise, we have your technical needs comprehensively covered.
We extend our heartfelt gratitude to our clients who have stood by us throughout this journey. This award is a testament to your trust and partnership with us. Without your unwavering support, this achievement would not have been possible.
This recognition serves as a catalyst for us to continue pushing boundaries and setting new standards in software development. We remain committed to empowering businesses with innovative solutions that drive growth and success. Your success is our success.
Our vision extends beyond the present recognition of being one of Kyiv's most-reviewed software developers. Our future is intricately tied to our mission—empowering startups to not only get started but to thrive in competitive markets.
Our role as experienced tech partners goes beyond merely delivering software solutions. We act as a catalyst for emerging startups, helping them grow and scale efficiently in fiercely competitive landscapes. Our commitment to transparent pricing, rapid project kick-offs, and on-the-fly result forecasting is tailored to meet the unique needs of startups, enabling them to make data-driven decisions and adapt to evolving market conditions swiftly.
Trustworthy, long-term tech partnerships are the lifeblood of startups. We understand the challenges of navigating uncharted waters, and we're here to provide continuous support, mentorship, and expert guidance. These partnerships are not just about initial success; they're about ensuring sustainable growth and longevity in the ever-changing tech ecosystem.
Our recent recognition by The Manifest affirms our dedication to excellence, and it's a testament to our ability to support startups in achieving their goals. We believe that our success is intrinsically linked to the success of the startups we empower.
Ready to level up your business?
Talk to our experts.