30 September 2021
Today's business trends will be the harbingers of change and open up new opportunities for companies during the delayed Covid-19 pandemic. Almost all of them rely on cloud or edge computing, analytics, data collection, security, and IT investments. They were chosen based on the criterion of their potential, but only companies can decide which ones to use. In this article, we will take a look at the trends of the future, divided into key topics.
People centricity
The Covid-19 pandemic has affected the world's working population, but people remain a central resource for business processes. Therefore, digitization and automation of key procedures have become the main ideas that underlie the trends of the topic.
1. Internet of Behaviors (IoB)
A new sales and marketing tool that allows you to collect, combine, and analyze data. IoB helps companies better understand customers by showing the path from product interest to product usage methodology. The collected data will suggest how to improve the quality and efficiency of services.
The IoB processes information on various online activities, such as commercial transactions, social media activities, and the designation of geolocation places. For example, company vehicles can track driver maneuvers like sudden braking or sharp turns. The resulting analytics help to improve machine safety and performance.
The Internet of Behaviors has moral and social implications that depend on the results of its individual use. The loss of privacy and the durable feeling of being monitored can negatively impact user attitudes. Data protection laws and other legal acts will influence the further spread of IoB.
2. Total Experience (TX)
The method of building a total experience consists of 4 areas, linking them together in one formula: TX = UX + CX + MX + EX. The total experience includes interactions with customers, users, employees, and the entire team. The main goal is to improve TX at the point where they all intersect.
The total experience is a lasting competitive advantage because it is difficult to replicate. In addition, it forms the image of the company, influencing the quality of services. TX creation consists of establishing trust and communication with users; possession of information about the goals of clients; retention of all points of contact.
3. Privacy-enhancing computation
A method that allows companies to collaborate on secure terms in different countries and with any competitors. The computation that ensures confidentiality consists of 3 security technologies: homomorphic encryption, trusted runtime environment, and storage of personal data. They perform the following functions:
Create an area where data is processed or analyzed.
Carry out processes in a decentralized manner.
Encode data and algorithms before being analyzed or processed.
Sharing data using this approach is subject to security and confidentiality standards.
Location independence
Covid constraints have forced organizations to replace obsolete technologies and implement new process management systems. Trends reveal new solutions for connecting users and data, increasing cybersecurity in a single environment.
4. Anywhere operations
A universal model that provides companies with constant openness and activity for users in any location. It offers advanced features such as secure remote access and many more. Also, companies that use this model can provide product-to-market readiness, as well as assistance to employees and consumers worldwide.
The introduction of Anywhere operations saves money and time resources, facilitates the work of employees, and increases their efficiency. For example, processing financial transactions without physical interaction makes it possible to carry out transactions in any place where you can access the internet. The model has become especially popular due to the pandemic and subsequent restrictions.
5. Distributed cloud
A public cloud computing service where services are distributed to the required points. It provides a foundation for edge computing and resolves operational and management issues in a hybrid cloud or multi-cloud environment.
Companies can distribute services nearby. This approach will reduce data resources and help adhere to rules that prohibit information from going beyond a particular geographic area. Organizations benefit from the public cloud but do not manage their private cloud, which will impact costs.
6. Cybersecurity mesh
The technology is based on a distributed structured approach that provides flexible control. It supports IAM queries and provides a unified model for enterprise data protection management. Based on the mesh model, decentralized identification standards are emerging aimed at ensuring confidentiality.
The mash method allows you to build a secure digital wall around a user or object. It provides a modular and standardized approach to protecting against hackers, constantly developing to meet current requirements.
Resilient Delivery
The instability of the situation due to various force majeure circumstances causes global changes in the market: leaders are the organizations that can adapt to these conditions. Also, such tendencies reveal ways of transforming and optimizing business under the influence of the dynamic development of future technologies.
7. AI engineering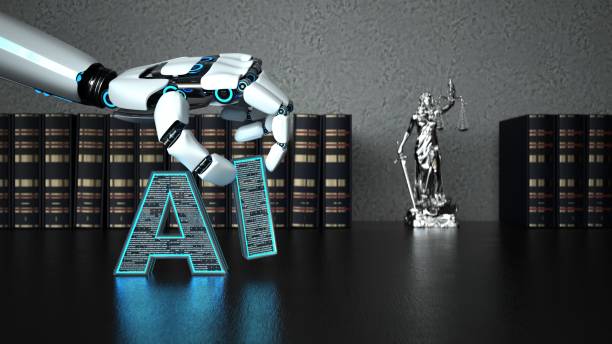 A new discipline that includes tool development and design according to human needs, combining the principles of systems engineering. Artificial intelligence can solve any overwhelming challenges related to management and maintenance. The use of AI strategies can improve the performance of the created models and get a return on investment.
AI development aims to form the base and tools necessary for work in ambiguous and dynamic situations. The result is a human-centered, scalable, and secure AI that has been tested outside of the controlled environment.
8. Intelligent composable business
Composable business is about accelerating digital transformation. It redesigns the decision-making process, making it more flexible and faster. The model allows companies to adapt to external and internal factors. It includes three blocks such as Composite Technology, Composite Thinking, and Business Structures.
Organizations follow guiding principles to adapt to real-time situations. These include autonomous stability, increased maneuverability, precise control, and high speed. Companies provide enhanced access to information to ensure efficient processes and quick response.
9. Hyper Automation
An automation procedure using a set of key tools: Robotic Process Automation (RPA), Machine Learning (ML), and Artificial Intelligence (AI). Combining them will simplify and speed up the most complex work, reducing the burden on employees.
The digital workers will replace the living workforce for routine tasks, greatly increasing productivity. They control the main processes, work with data, analyze it, and make decisions. You may lose a leadership position if your company does not aim to improve the efficiency and flexibility of core business with automation.
A selection of technology trends will guide companies in the areas for future development that will help them adapt to difficult economic situations.